Okay,lets move on to second post of the series,as I've discussed about the Importance of getting custom domain;Now after getting some tweeks,lets begin to explore some trustworthy and reliable domain hosters that can give full customer support and better rates.I am discussing top 5 domain hosting services that could make a new identity to your blog.So lets see the most desirable domain hostings.
In this
Series

we are going to cover.....
Which domain registrar you should use?
Have been a long time on exploring hosting features I came to know some of the most visible hostings that could be the most desirable hostings.
Godaddy is known as the world's largest domain registrar,and have a good position in the domain marketing.Godaddy have some specially coupons code that could be find by googling and sometimes they have some sort of discounts for some special events.They do support many payment methods,including Skrill.
They have award winning customer support to give full assistance,as it could be too much helpful for newbies.The current price are
$10.99/yr
.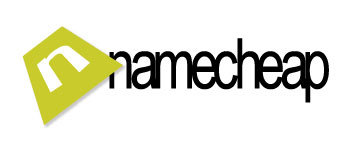 Namecheap,one of the most known domain registrar.They have a unique payment option of unverified Paypal account.They do accept payment through unverified Paypal account as in some regions Paypal is not accepted.NameCheap has the price of
$10.69/yr
.
Mad Dog Domains registrar have lower fees and you will get some amazing extra features with it.The Mad Dog Domains have .com domain registration fees of
$7.99/yr
while the renew fees is
$8.49/yr
Not only these but you will find many other,normal and international domain for registration.
You will get personalized email with domain,full DNS control,domain masking and lots more freebies.
1&1 Domain is one of the top domain registrar because they are providing the domain for
$0.99
for first year then it will be
$10.99/yr
There are many features like e-mail account and 5 page starter site is available with every domain that is register by 1&1 Domain.Beside that,they are providing some smart phone apps to regulate your Domain frequently.

CheapDomain also provide a offer of
$1.99
for new registration for one year.Then the renewal fees is
$8.99/yr
If you can afford some more bucks then you can add some more features like personalized emails and much more as they are providing some amazing add ons with your domain in reasonable prices.